Getting ready to take your photo
Once you've started your online application for a verified identity and entered your passport or citizenship details, you'll be given the option to take your own photo. You can do this using the camera on your device, and a compatible browser.
Before you take your photo
Make sure you're
in a well-lit area
in front of a plain background
not wearing a hat, thick rimmed glasses or anything else that hides your face
keeping your facial expression neutral - no smiling!
---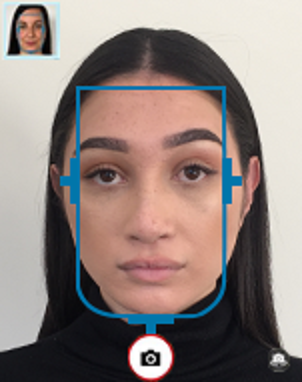 How to take your photo 
Once you've started your application, here's what you'll need to do to take your photo:
Select "Take my photo online"
Read the instructions and when you're ready click "Start". You may need to give permission to access your camera.
Centre your face in the on-screen frame as shown in the example. When you take your photo, you'll need to look at the camera lens rather than your own face.
Tap the camera icon to take your photo.
Your photo will be displayed. You have the option to retake the photo, otherwise select "Yes go to step 2"
Liveness check
We do a liveness check to make sure you're a real live person.
Read the "Actions check" information and watch the video to see what to do.
You'll be guided to complete three simple actions. Ensure you make slow deliberate movements and the camera can see your eyes at all times. You'll get three attempts to complete the checks.
Once you've completed the actions, your application will be uploaded and assessed. You'll see a confirmation page with a progress bar. Stay on the page until the task shows as complete. 
Once we've confirmed it's you, you'll see the "You're all done!" screen. 
Your verified identity application will be sent to the Department of Internal Affairs (DIA) for processing. We'll send you an email once your application is approved.
---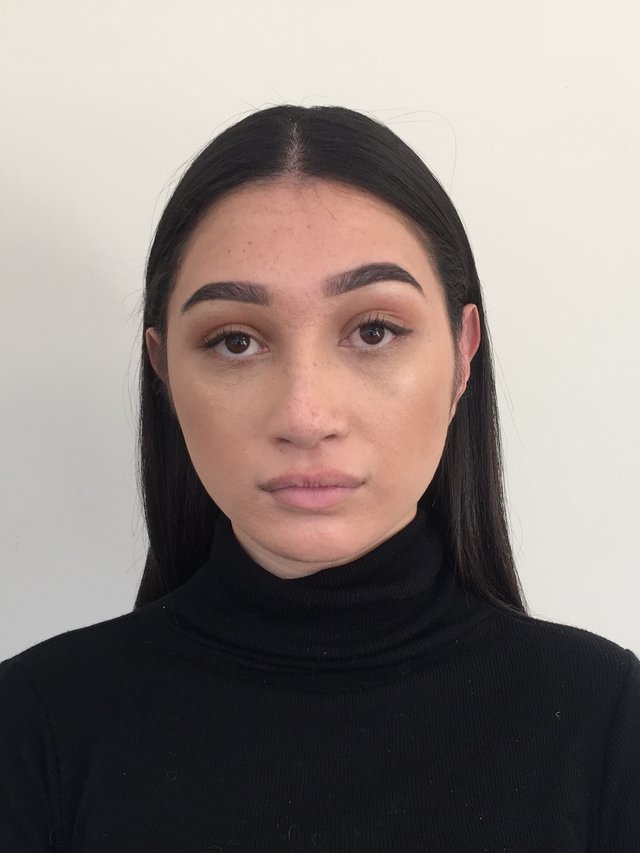 How we use your photo and liveness check 
The photo you took is checked against your passport photo or citizenship record to verify your identity with RealMe®. Once your application is approved, you can view the photo in your RealMe dashboard.
Your liveness check is uploaded as a video to DIA, where it's checked to confirm you're a real live person.
NOTE: The web photo capture feature is currently only available to people applying using their NZ passport or citizenship certificate. If you did not use your NZ passport or citizenship certificate to apply for your verified identity you'll need to get your photo taken at a participating photo store. 
Go to our How to apply page for more information about how to apply if you don't have a New Zealand passport.